Funny Captain America memes – funny pictures "It's just not funny to disrespect other people's beliefs, backgrounds, cultures, or identities when those are deeply rooted in longstanding oppression. Jokes that punch down on marginalized people require no creativity because they've existed since the beginning of time. It's like telling a knock-knock joke and believing you're Richard Pryor. Franchesca Ramsey
Captain America memes are the ultimate memes good one, so it's no wonder that we've been able to pick out 31 hilarious memes that poke fun of Steve Rogers.
The best captain america memes
1. "Benedict cumberbatch is the best sherlock holmes."
2. "Expectation reality."
4. "Do you think that when steve rogers sneezes, one of the avengers goes up to him and whispers, "God bless america" Then steve looks at them like this."
5. "Things like this are why I love the internet."
6. "Freshman year. Senior year."
7. "My lord, your brother has escaped! He slipped by the guards without them noticing! Sounds like he was pretty… Low-key yeeaaaahh."
8. "I just met captain america at universal studios and right before I met him I said "oh shit" and he responded with "language" I'm laughing."
9. ""So then I said, 'Thor, did your eye pull a jane and dump you?'""
10. "Teacher: When did the civil war take place? Me: may 6th, 2016."
Captain America's Got Dad Jokes For Days In This New Meme
11. "Hey peter? What made? Can you guess who I am?"
12. "From "yes sir, I'll bring her home by 7pm" to "your daughter calls me daddy too""
14. ""I like this one.""
15. "If you ever feel dumb or stupid just remember that captain america tried to choke a robot."
16. "Ant-man approves this sh… Language! Stuff!"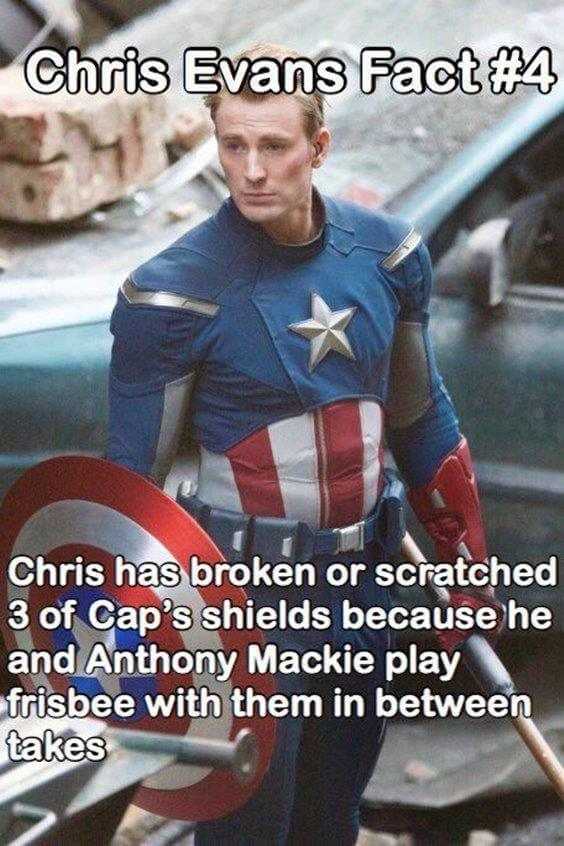 17. "Need a medic? I need a new set of lungs. Dude, you just ran like thirteen miles in thirty minutes. I guess I got a late start. Oh really? You should be ashamed of yourself."
18. "Chris evans fact #4 Chris has broken or scratched 3 of cap's shields because he and Anthony Mackie play Frisbee with them in between takes."
19. "Following orders isn't my style. And obviously style is all you care about? Who's the one wearing the skintight outfit here?"
20. "You shoot me down but I won't fall this is vibranium."
Hilarious Memes That Show Captain America
21. "If brie's body doesn't look like carol's in the comics tell me what the fuck this is."
22. "Po-tay-toe po-tah-toe to-may-toe to-mah-toe"
23. "Whispered between friends. Don't say it."
24. "Super-hot dorito nearly killed me."
25. "Chris: First time I saw the movie I was like – "man this guy has no business in this crew" Chris: .. You have the hulk ripping jets in half and.. Chris: …Thor is calling thunder and you know… Chris: … and iron man is shooting missles.. Chris: .. And I'm like I'll take the stairs."
26. "If you want to save them you must die oh that's it? I thought it would be something bad hey… you good, man?"
27. "All my friends are dead. I know that feel bro."
28. "The face you make when someone hugs you a little too long."
29. "Is this a reference?"
30. "Please tell me nobody kissed me I did."
Captain america civil war meme Makes
31. "My facial expressions when I'm with different people: with strangers with friends with crush with celebrity crush."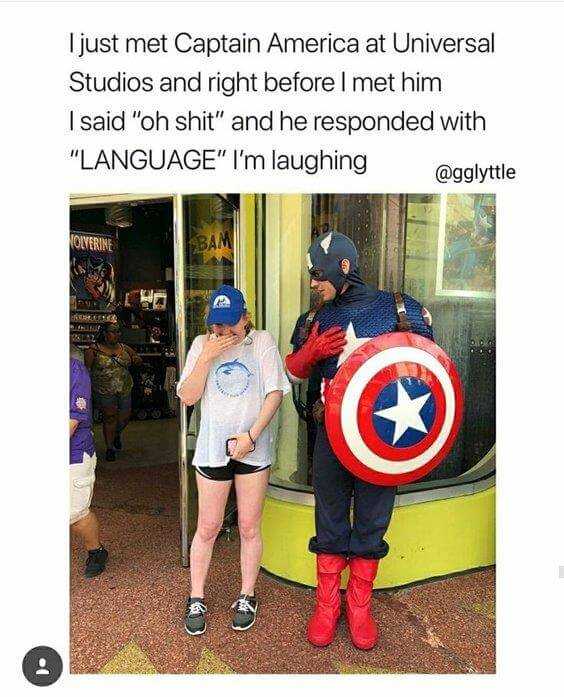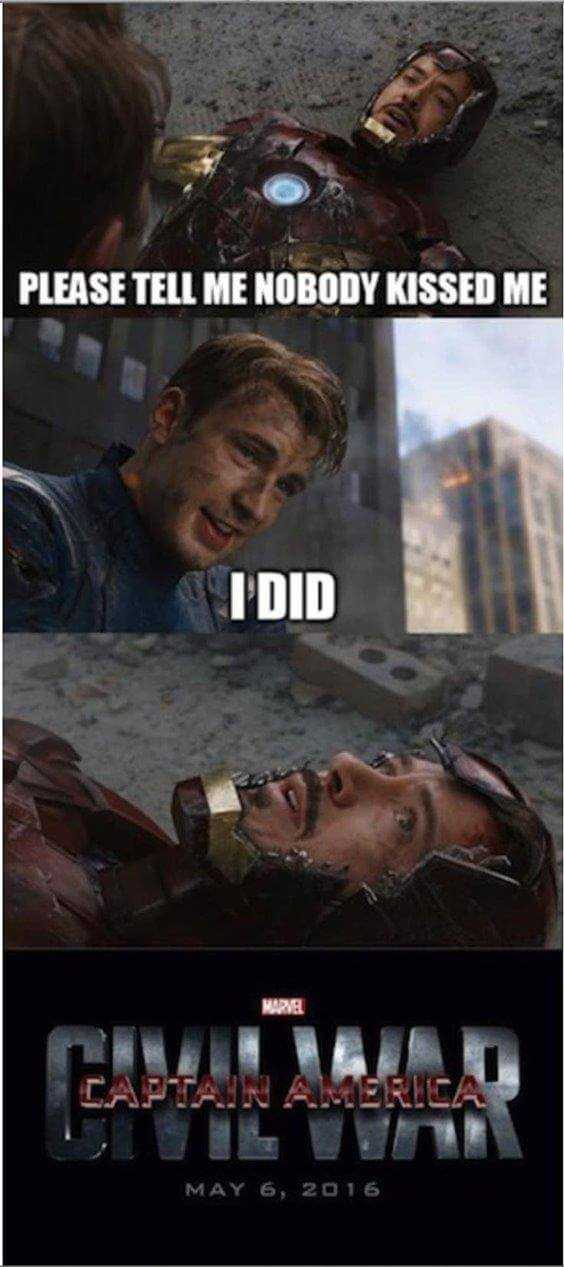 The First Avenger is written by Joe Johnston and was the first MCU film by Marvel's core film creators Christopher Markus and Stephen McFeely, who would compose more MCU films later. They wrote a fantastic plot, full of nice, well-developed characters and plenty of action like I like in my superheld films. Composer Alan Silvestri, who composes other films throughout the series, is another first time at the MCU in this script. His theme Captain America is really enjoyable to listen to, and pride and time in the instruments can be heard.
The "period piece" setting for this film is an inspiring decision, and much effort was taken to ensure sure the production elements mirrored the time. The masks, guns, cars, and the "huge tech" that is there are intended to hold time as near as possible to reality.
Both actors like their roles are fantastic. Evans makes Steve Rogers a character for whom we vote instantly and his quieter scenes involve plenty of weight. Atwell's Peggy Carter is such a nice girl, and many viewers are clearly saying so, because she's going through a series of her own (which, I may say, ended too soon). And then Stan's Bucky is complex with Rogers, which makes things much more difficult and sad for him to return to franchise later. Howard Stark is certainly Tony's dad, with all the intellect of his signature and "gentlemanly" behaviour. Lastly, Hugo Weaving's Red Skull is my dream MCU antagonist. He manages to really offer the Nazi feeling of challenge and ferocity, and the prothesis of his red face looks fantastic.
As the last MCU film before The Avengers was released, several events in this movie establish potential MCU adventures. This is the reference of the Tesseract, which reappears in The Avengers and beyond as one of six "infinity stones." This word later becomes significant and can also be used in these films. 😀 Rogers' challenges are gaining momentum in the film Captain America and Avengers, and audiences would enjoy the connective tissue between these two series.
Captain America: The First Avenger: a spectacular MCU film that brings The Avengers and the future on display. I assume that you're enjoying it.