Forex Channel Trading system Renko Method System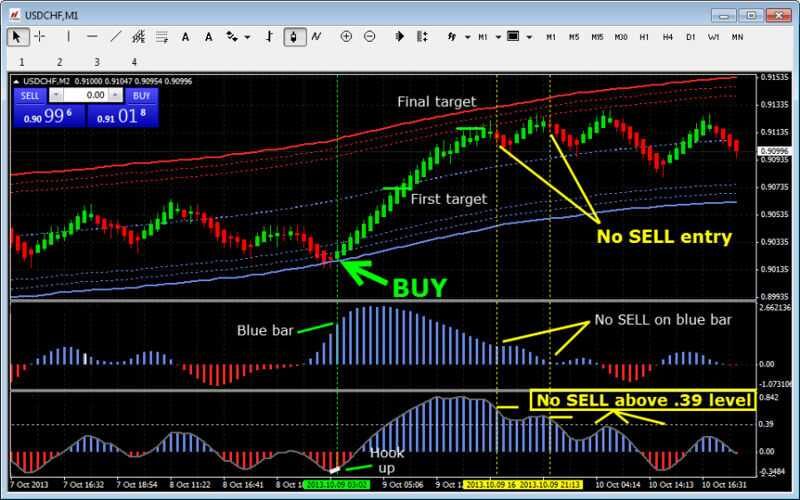 The Forex Channel Trading system method was developed as a easy to learn yet effective discretionary trading system. This is a "mechanical" based method with a clear set of rules for qualified trade entries. This training manual will cover the basic criteria needed to identify a properly qualified trade entry.
One of the primary rules of the FCT System is the need for price to trade into or through the red or blue channel zones. Once price trades into the upper red channel zone, or the lower blue channel zone, you are then eligible to start tracking for a trade entry signal.
The upper red channel zone and above can be called the sell zone, and the lower blue channel zone and below can be called the buy zone. Price trading into one of the channel zones, or outside of the channel zones, sets up the initial qualification to for a possible trade signal.
It's safe. You risk a small amount of money on every trade.
Indicators :
RenkoLiveChart_v3.2.ex4
RenkoLiveChart_v3.2.mq4
HeikenAshi3.ex4
HeikenAshi3.mq4
FastTMALine.ex4
FastTMALine.mq4
smFisherTransform3.ex4
smFisherTransform3.mq4
Repulse2.ex4
L Repulse2.mq4
TrendWave2.ex4
fct1
Template :
Forex Channel Trading system
Entry rules
1) Bе sure thаt thе market іѕ trending.
sl 15pips, target is 20pips breakeven when it is 15pips in profit
Subscribe to Blog via Email